Jacques PRADEL Journalist and Godfather of this 3rd edition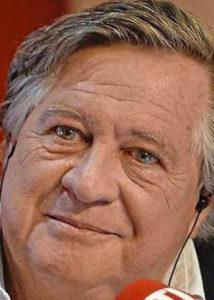 Radio man, he presents on RTL, since 2010, The Hour of the crime. A man of television, he owes him three of the most famous and controversial shows of the 90s: Lost in Eye (with Jean-Marie Perthuis), Witness No. 1 (with Patrick Meney) and The Odyssey of the Strange. Man of feather,
he has just published at Télémaque Editions. Did you say strange? and First Editions "Les Affaires Criminelles". In conference on August 11 at the Saltz field.