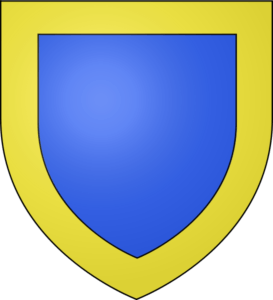 Rennes-le-Château is a french municipality located in the department of Aude in the region of Occitania.
The communal territory was located, formerly,
in the former Carolingian county of Razès whose oppidum called "Rhedae" seems to have been established on the site of the current town, according to the site of the tourist office of the former community of communes of Pays de CouizaNote central Rennes-le-Château. This territory is geographically located in the Corbières massif,
more precisely in its western part, not far from the highest point of this massif, the peak of Bugarach.
The small town of Rennes-le-Château was particularly famous for one of its parish priests who lived in the parish at the end of the 19th century and the beginning of the 20th century, Father Bérenger Saunière.
Despite the absence of historical evidence, many theories suggest that a treasure would have been found in 1885 without the exact origin and nature being known. Because of this anecdote, embellished by many stories of fiction,
stories of surveys of various levels and even many press articles and television reports, both of French and foreign origin, the town of Rennes-le-Château has gained international renown, especially in Europe and in the United States. Anglo-Saxon countries. More prosaically,
Abbé Saunière suffered a suspense divinis during the investigation for mass trafficking committed against him by his religious hierarchy, serious punishment for a priest in office at that time. The abbot will, moreover, always find it difficult to explain himself,
refusing to give this hierarchy clear and detailed justifications as to the origin of his supposed fortune.
As a result of so much notoriety for such a small village,
an increasing influx of tourists has been observed since the end of the 1960s in a region already rich in historical and prehistoric sites. On this occasion, the mayor and the municipal council made the decision to dedicate a museum to the Abbe Béranger Saunière and his maid,
as a result of the acquisition of this area with a history so controversial, and located in the very heart of the small village of Rennes-le-Château.
Rennes-le-Château is a common member of the community of communes of Limouxin. Its inhabitants are called the Rennains and the town hall is located at 475 m altitude.